Rate any video
frame-by-frame for FUN. Leave your IMPACT on every moment!
What can you gain by engaging with videos?
There's more to get than just watching...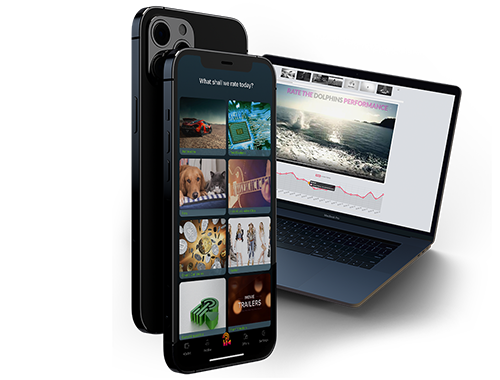 Are you a
VIDEO Creator?
Get more insights on every 0.5 seconds of your timeline and see how people react to your content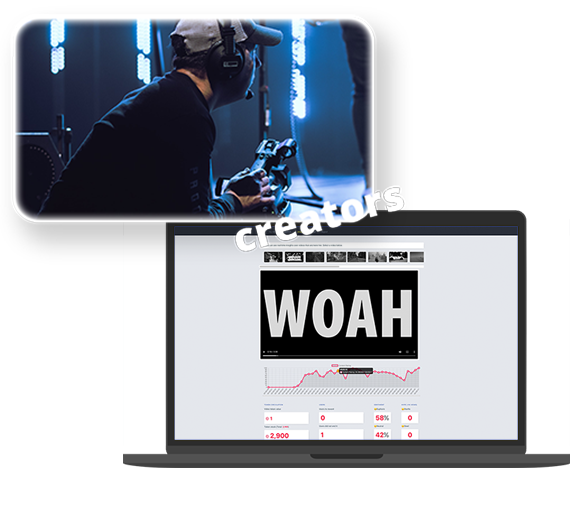 Manage your
REWARD COINS
in a blockchain wallet
Complete freedom to move R coin anywhere, even outside the app.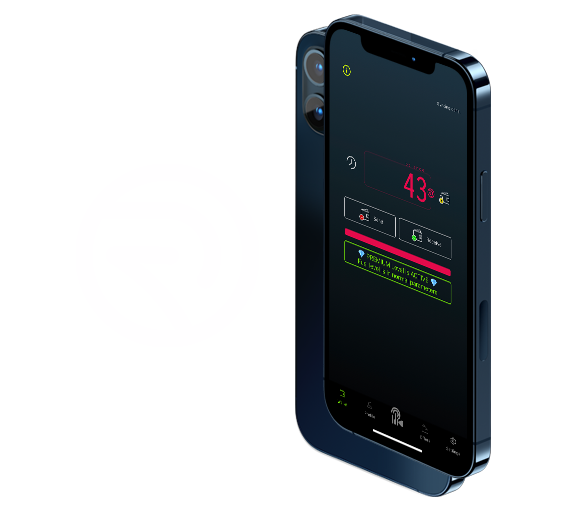 Convert your Reward Coins in goods or services.
Promote and distribute your products & services
become our partner and get our network to promote you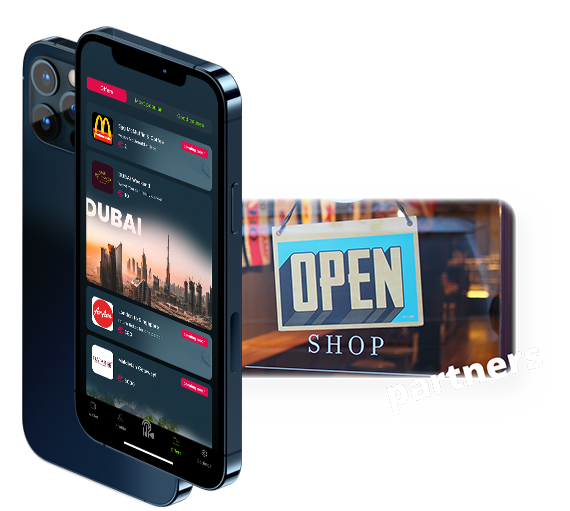 CINERATE WORKS WITH ANY TYPE OF MEDIA: VIDEO, AUDIO or LIVE STREAMING!
How CINERATE Works
CINERATE gives you the opportunity to rate videos in real-time by enabling a personalised video gallery1 where you can choose any video you like based on your preferences.

Below is a simple explanation on how to get your first reward coins on CINERATE and put your stamp on next video productions.
---
Video Creators will definitely love you!
---
1)
soon, we will enable streaming media, commercial TVs and audio file ratings to give you a deeper experience and leave your impact to the broadcasters
1.
Enable your wallet
The first time you start the app, you will have to enable the wallet, which will be automatically created for you.

This personal wallet will hold your coins securely on the app.

It is advisable for you to save your wallet private data somewhere safe, to recover your coins at a later stage if the phone get lost.
2.
Browse the gallery, choose a video!
You can by theme and choose the one you like. A gallery of video thumbnails shows:
an image related to that video,
the time you need to spend on watching that video
the amount of Reward Coins that can be awarded if you finish watching.
CINERATE has an integrated A.I. algorithm that will try to defer bots and fake ratins (those are not awarded).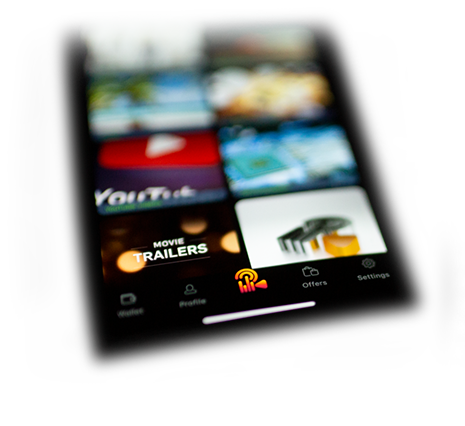 ---
3.
It's video rating time. Thumb play is on!
In order to understand the user' rating experience,
please see the videos below.


Press PLAY button on each video

Do you see the points on the playing pad? that's your play area!. While you watch the video, as you tap and drag your thumb over the play-pad area you will rate the video for that moment in time.

As you see many scenes in the video playing:

Any scene you see and like you move the thumb up!

Any scene you see and dislike, you move it down!

Is that simple!

As you reach the end of the video, a request for reward will be sent to the creator's account.

In a few seconds, (or minutes) you will receive the Reward Coins in your wallet automatically.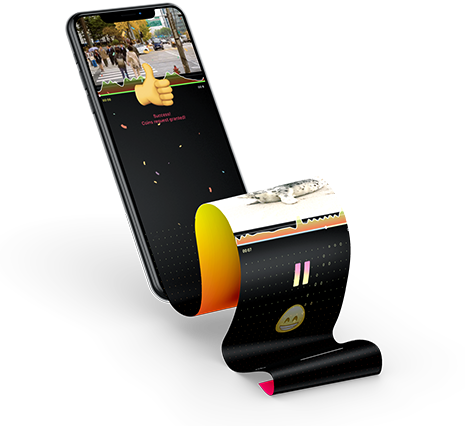 ---
🤑 Cha ching! See another video to get more coins.
Is not that hard,
isn't it?

Oh, by the way, you can exchange Reward Coins with other CINERATE users too! You can check your performance and see how many coins you've made at any moment in time.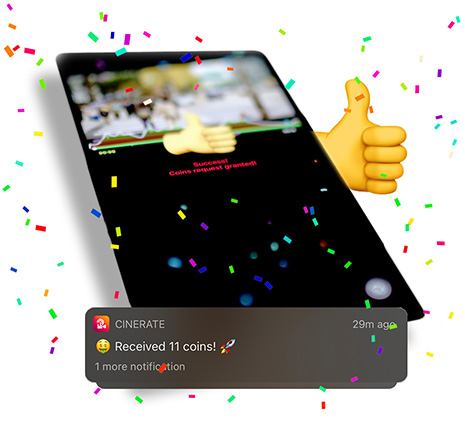 4.
Spend on what you love on our marketplace!
Cinerate partner's list their offers:
some are free to grab
some are premium level only

Which one do you prefer?

The offers are filtered by popularity, products and experiences. Some of them are soon to be announced, so you can prepare and rate as many videos as you can to make it through the Premium ones!

Offers are limited and come on a "first in first served" basis, so keep returning to grab some pretty cool deals!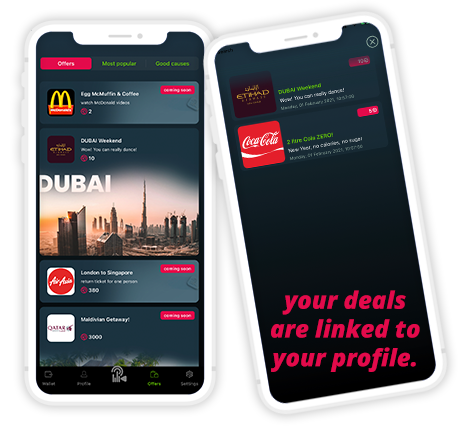 4.1
How can I transfer coins from my account to another user account?
If you have sufficient fuel* you can either
select a friend in the app, or
scan your friend's wallet when you meet

*) you need to purchase fuel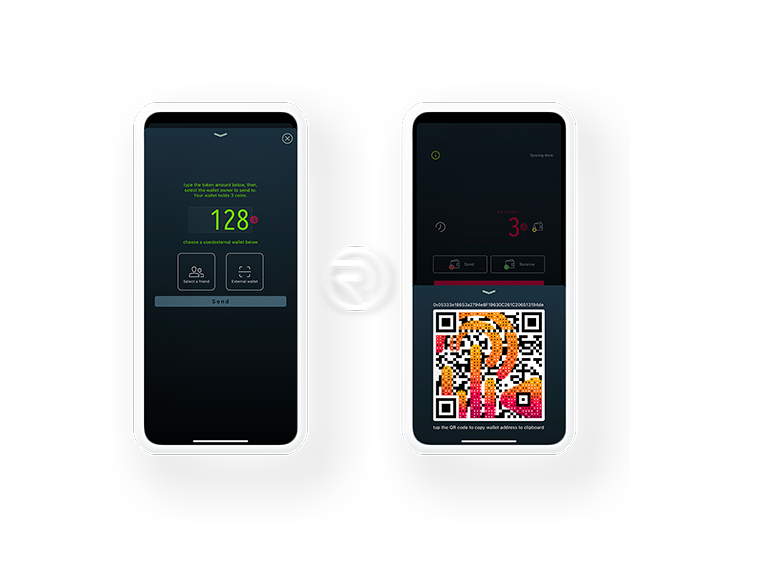 Search for your friend & Send coins
Scan your friend wallet' QR Code & Send Coins
Main features recap
We've tried to make CINERATE to be super easy to use!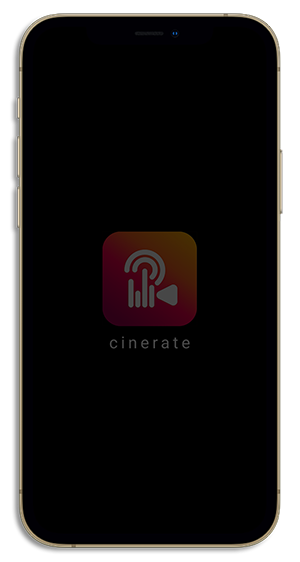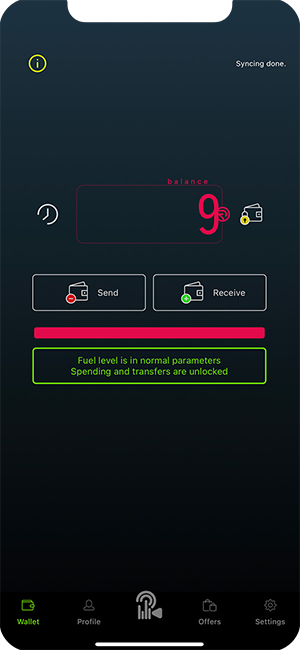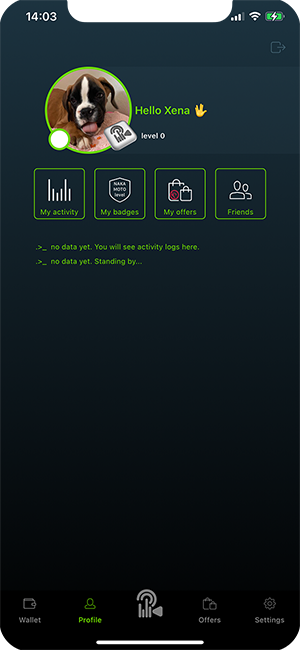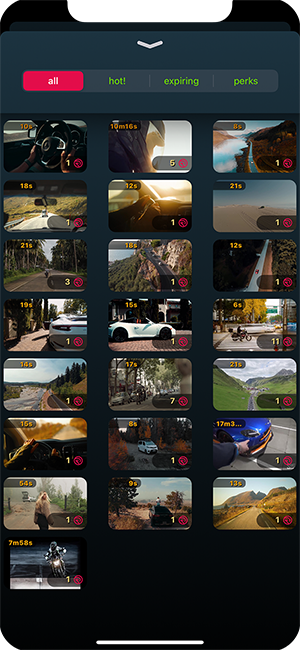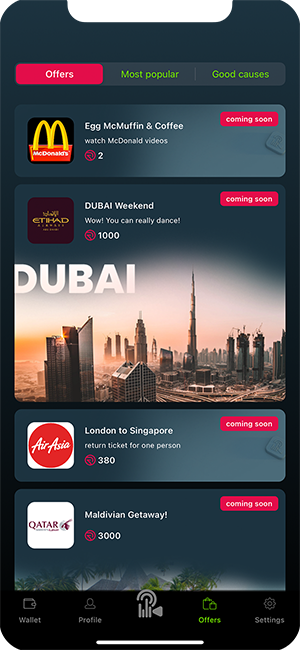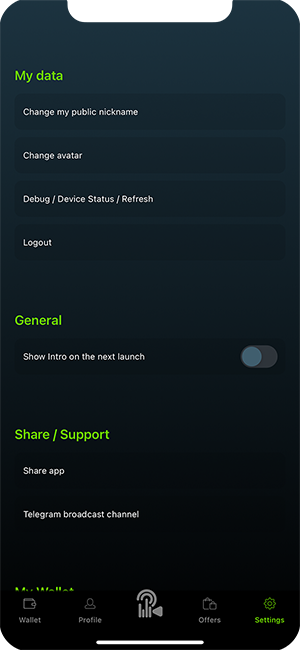 WHAT CINERATE DOES FOR YOU:
1.

A secure wallet for your coins

CINERATE includes a native blockchain wallet for your coins. The address for the wallet is public and it's holding all your hard earned coins that you can transfer to other CINERATE's users and get special offers from our potential partners. You can access your wallet unlocking phrase by using Apple's biometrics, as we trust Apple's one is the best in class.

Learn more about CINERATE's native embedded wallet.
2.

Your personalised CINERATE profile

CINERATE profile is your identity on our network. It has a dashboard with your activity history, your level, badges you earn (automatically redeemed every week), offers you snatched in the network and your friends network.
3.

RATE VIDEOS from Creators' video gallery

CINERATE Video Gallery is the home hub where you can choose your theme and browse videos. Every video has a value in coins and a time-to-watch attached to its thumbnail. Press play and start rating with our rating-pad until it ends. After you have finished watching the video, it will automatically disappear from your home page.

Learn more about CINERATE Video Gallery.
4.

Offers from our potential partners

From time to time, if you visit the offers tab we personalise different deals from our partners. Partners are companies, YouTubers, influencers can offer discounts or vouchers, offers that you can get with CINERATE Coins. Many of your favourite YouTubers will want to give back something to their viewers so this is one way they can partner with companies.

We are working hard to bring the best offers possible on this area.
5.

App settings

Self explanatory, it will enable you to change your name, your avatar, see the intro again, get all the wallet settings and general app information

More importantly, don't forget to share the app!
See more
Here are a few other screens from CINERATE
click and drag images to navigate screenshots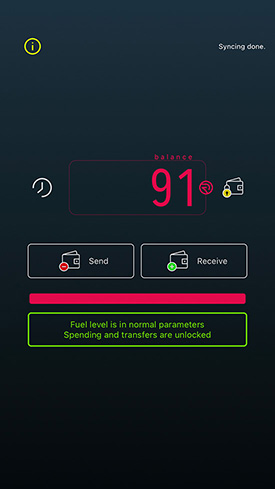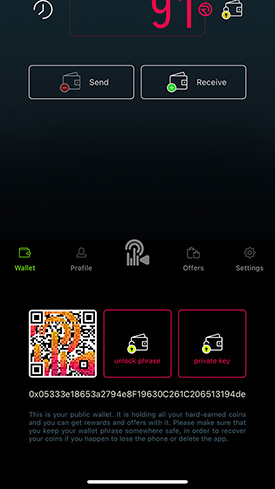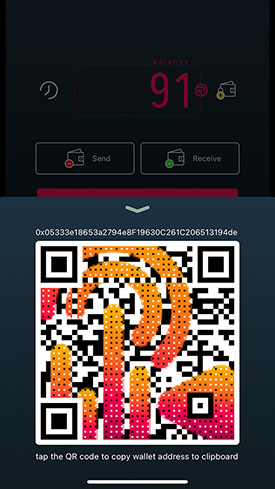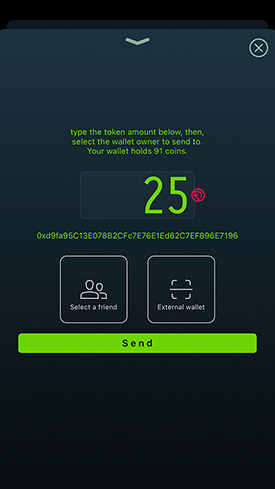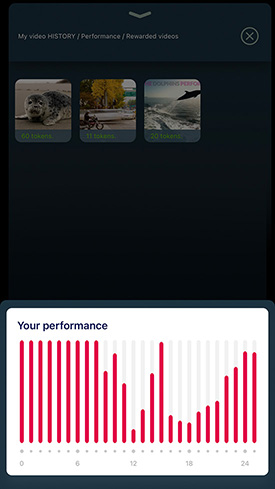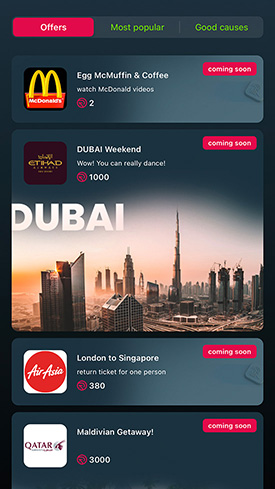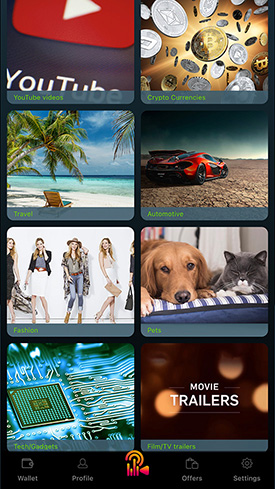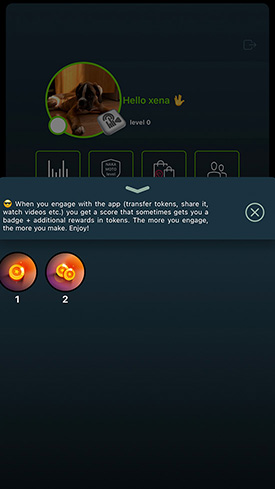 Reward Coins
CINERATE platform use the R coin (a virtual asset) to reward users for their engagement. The R coin can be used only on CINERATE environment and it can be transferred freely anywhere, anytime, ad-hoc (by scannning other CINERATE wallets) or to a user in CINERATE's network. In order to be able to get the PREMIUM offers, you need to upgrade the wallet to PREMIUM.
Receiving coins will always be FREE!
the CINERATE Wallet
ALWAYS FREE to
the reward coins
with wallet QR
ad-hoc (in person)
getting it in app
as a reward
unlock PREMIUM for cca.
paid yearly (£19.99)
less than £2 per month!

can last for one year

enables PREMIUM offers
snatching the best experiences
unlimited spending1a
In-App Purchase only
always FREE to
the reward coins
free to send to anyone
no transfer costs
unlimited transfers
snatch any offer available
1a) The wallet will stay in PREMIUM state until the fuel is consumed. You can spend only the coins you own, won or received from another CINERATE user.
Are you a video creator?
If you want to see insights on how your video is perceived by our CINERATE network, please onboard.
Onboarding and usage is FREE

Get approved, upload your video

See video insights from our users
Onboard now!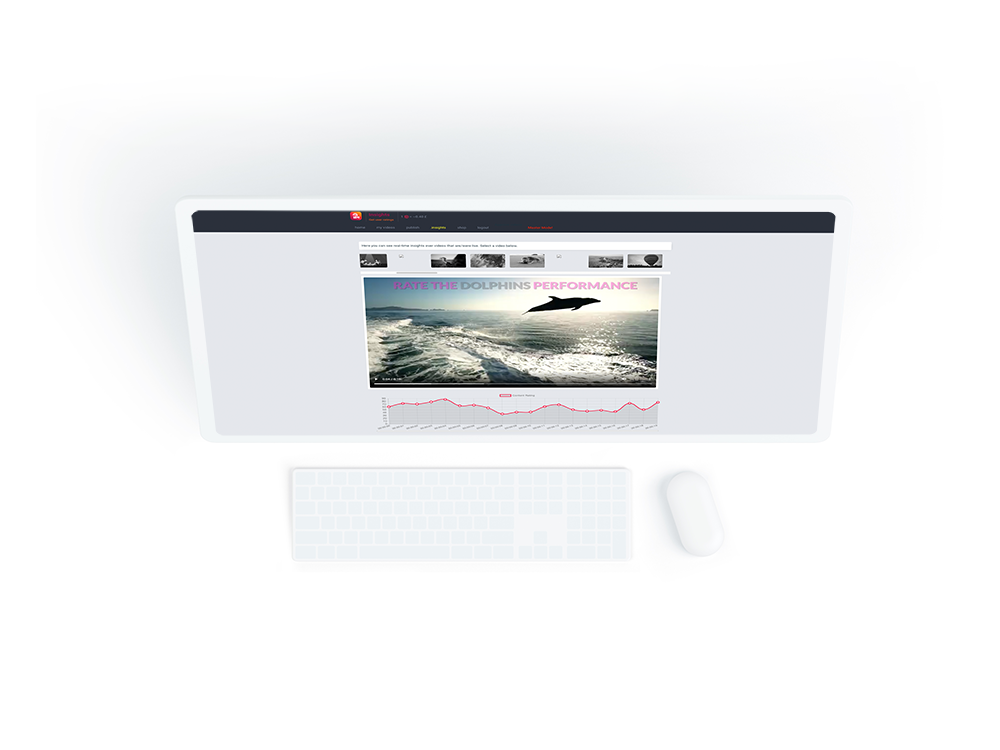 Become our partner!
Start selling your products & services and use our network to sell in a video niche with multiple verticals, our users will love you!
Onboarding is FREE

Onboard as a local sales point

See sale insights from our users

Get more exposure
Onboard now!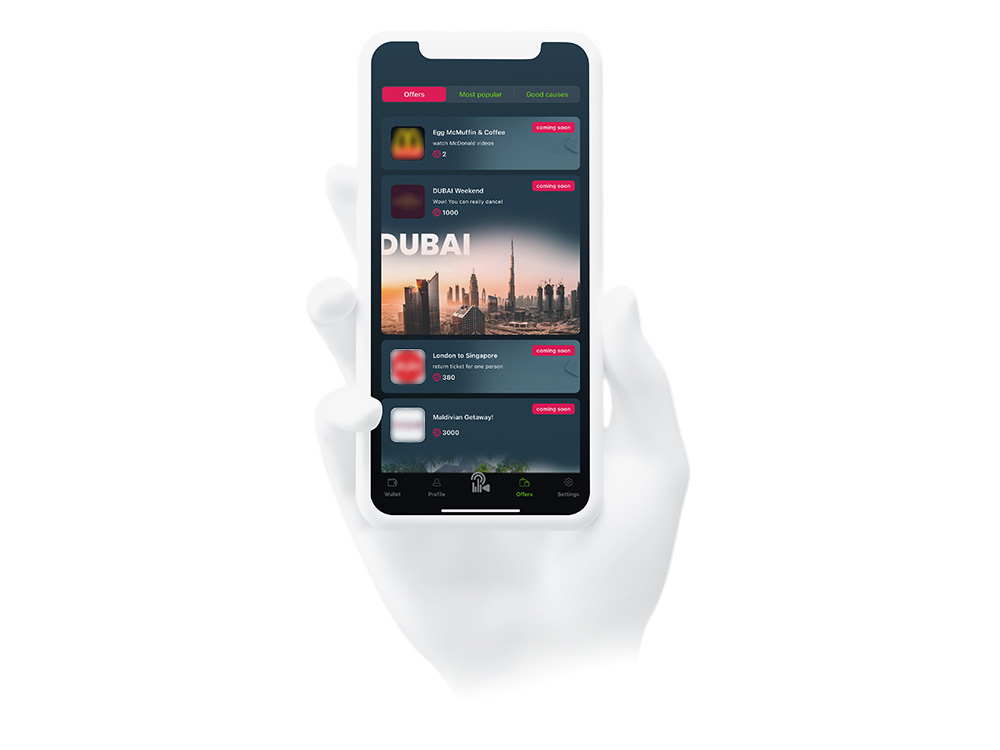 Frequently Asked Questions
If you cannot find an answer to your question below, feel free to contact us from the app (Settings Tab / Feedback)
How does CINERATE works?
We created CINERATE to become one of the best tools for video creators!

Our goal is to empower creators to produce better, more qualitative videos that people really want. There is also the organic response you can get as a video creator from a multitude of users that really engage with your work. It's like being an actor and hearing applause and whoos every half-a-second so you will know how to react next. It will also improve your next video iterations making videos better and smarter.


CINERATE is also a gratifying tool for you, the audience.

If you generate a small virtual income (the coins) you will feel better knowing you've put your engagement opinion on how the video looks and feels. You can spend the coins by snatching a good offer you like from our partners or just give them as a gift to another CINERATE user. The choice is yours!
Is my CINERATE wallet secure?
Absolutely. We use blockchain tech to generate it locally, in the app, when you set-up your wallet at the beginning. If you want to know more, you can familiarise yourself with this technology by reading more here.
Does CINERATE have access to my wallet's private keys?
NO. We will never hold your private keys. We do not host, transfer or hold your private keys. That's why is important for you to save the private key and secret phrase of your wallet somewhere safe in case you delete the app by accident or you lose your phone. This wallet is unique and yours only. Practically, every CINERATE account will hold one unique wallet.

We record only the public address of your wallet so that other CINERATE users to be able to transfer coins to your account (they need a public wallet address associated with your account on CINERATE to do so).
How do I see my CINERATE wallet's private keys?
Open the wallet tab
Tap the button (wallet with padlock) to the right of the wallet ballance display
On the sub-panel you will find 2 buttons: "unlock phrase" and "private key".
Using Apple's biometric scan you will be able to see the secrets.
You can also copy the phrase/private key to clipboard if you tap (copy) button.
We recommend to save them in a safe place or write them down on a piece of paper. This way you can recover the coins and transfer them to another live account. We are not saving your reward coins or your secret phrase anywhere. That's why is imperative to back-up the keys somewhere safe.
ATTENTION!!!
You are the only authorised holder of your wallet keys. If you delete/lose the wallet keys, we are not able to recover your coins!
The reward coins existent on that wallet will be lost forever!
show me
Can I cash out my CINERATE Reward coins to paypal/bank account ?
At the moment this is not possible to cash out your awarded coins via paypal or any bank account.

You can only spend your coins via offers tab with our partners.
Many vouchers are featured regularly, especially if you invite more friends.

You can also receive unlimited coins from other CINERATE users, so the more friends you invite on the app, the more you can get.
Please note that the offers change at least once a week so if you don't see someting you like, you can pop back tomorrow and see if we get any stock in!
Do CINERATE Reward coins expire?
CINERATE Reward Coins do not expire.
How does CINERATE makes money?
We make money off our parnerships with brands, influencers, video creators, local companies (SMEs) and NGOs.
Another source is unlocking the audience wallets as an in-app purchase.

On a longer term, we're looking on making CINERATE a perfect tool to be integrated in any medium where you can find a video, so we are working hard to bring the best partners we can get.
How do I spend my CINERATE reward coins?
In the Offers tab you can find goods, services and experiences from our partners. The offers change daily, and are comensurable with the stock available. Keep an eye out all the time as we will update the Offers zone with offers that are limited in stock but valuable and unique.

If you see something you like, tap the offer to get more info and, if you have the coins available in your wallet, you can snatch the offer.
If you will get a voucher, you can use the voucher on the partner's website.
You can always find all your coin-purchased offers in the profile tab by tapping "My Offers" button.
Does watching videos on CINERATE impact my battery life?
CINERATE App is just another video app in this sense. No worries, we are not using your phone to "mine" the reward coins.
Do you award the coins if I'm not going to finish watching a video?

No. We cannot award a video that's partially watched.

We think that watching and rating a video needs to be genuine in the sense that the video creator has a real feedback of your reactions.
In simple words if you don not finish watching a video, you will not get to the point where you make the coin award request (at the end).
Can I rate a video twice or more?

No. After you finished watching, the video will automatically dissapear from the video gallery.

You can re-watch a video, only if you did not finished it last time you watched it (partially).
In other words, you cannot be awarded more than once for the same video.
What if i don't pay attention to video and not rate it accordingly?

"Well, if I move my fingers like crazy, will result in a non-paid video and this is not the scope. I want to get coins for my performance."
That's why we are analysing your finger movements and decide if you will get awarded or not.
Please pay attention to the video, focus and rate it.
What "A.I. 🧠 will assist" mean when I launch a video?

It means we are recording your engagement on the play-pad and our A.I. (artificial intelligence) system will decide if you are engaging properly by analysing your finger movements. Please pay attention to the video, focus and rate it. If you do, the A.I. will give the green light for some shiny new coins! 😎
Is CINERATE Coin a cryptocurrency?

Technically it is. But is used only on CINERATE ecosystem.
CINERATE do not sell this coin to anyone as a digital-asset and does not create ICOs or any type of financing through our in-app currency.

The R coin (CINERATE Coin) exists to back-up our rewarding system and create a inner economy of this app. You are free to roam anywhere with the currency but this is usable only on CINERATE platform.
We just hope over the years that the R will become the standard award-coin to rate videos.
What does CINERATE levels mean?

CINERATE will allow levels comensurable with your involvement with the app.
For example if you invite 100 users every month successfully, you will get 5 coins on every spending and 100 coins as a lump sum.

We will publish all the new perks soon. You will need to enable your in-app notifications. We will have a lot of challenges coming soon.
How can I advance my levels?

Besided the comensurable involvement with the app, CINERATE will enable fast advancement of the levels in future versions.
This will be relatable to how much the user is willing to share to participate with clusterised data.

We will publish all the new perks soon. You will need to enable your in-app notifications. We will have a lot of challenges coming soon in future versions.
What does the progress bar on CINERATE wallet shows?

CINERATE's wallet has a finite use of fuel. Fuel enables free transfers of the coin in our ecosystem.
This fuel level is indicated in that progress bar. When it reaches critical level the app will invite you to re-fuel, as you lose your PREMIUM privilege.

We will publish all the new perks soon. You will need to enable your in-app notifications. We will have a lot of challenges coming soon.
What if app gets interrupted while I'm rating a video?
You can get back in the app and press play to continue rating that video. Otherwise you can replay it.
I don't see any offer in my Offer area. Is it something wrong?
No. We are populating Offers tab within your local area. If we don't have any offer we will show "no offers available". If there are no offers in your area, don't worry, keep on accumulating coins. We will soon populate it with partner's offers. We will show "coming soon" for our partners' offers that will be available soon.
How can I get more badges?
Badges and rewards are sent to your wallet every 30 days. This happens automatically, it depends on how active are you on our network. The more active you are, the more badges you get. Biggest badge value is 300 coins.
Do I need to rate ads (advertisements) on this app?
No! We will not run ads for you to rate! Actually, we will try to maintain the app add-free!

This app is intended to help video creators anytime,anywhere!